---
  Stationery Box from Us – Letter Create Box    –  $39.99 Per Box (Free Shipping).  these are JAM packed with stationery items, lettering supplies and fun accessories!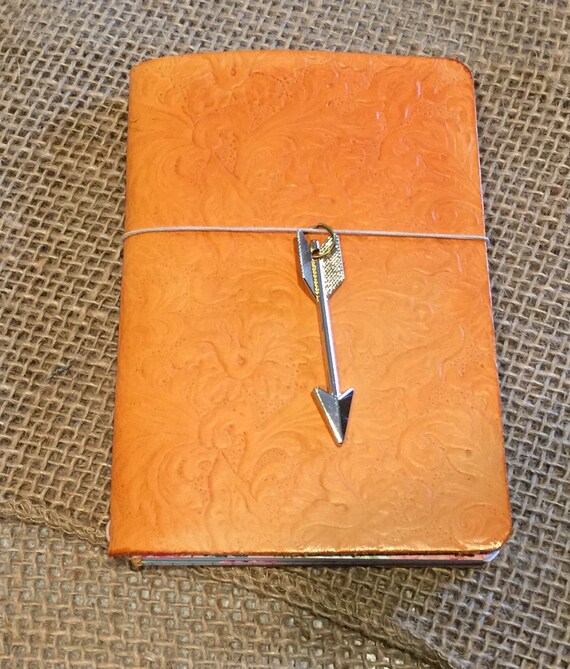 2.  A Hand crafted leather journal by our own favorite and fabulous Marisol at Leather Inspires!  This cutie is for sale for $25.00.  We have one of her hand made leather blotters and it is to DIE for.
3.  Large Tin Bird for Indoor or Outdoor use (and you all know we LOVE anything with birds at Letter Create Studio!).  This can be found at Fresh Expressions for $18.00
4.  A High End fountain pen ALWAYS makes a beautiful gift!  Lamy AL-Star Fountain Pen – Black, Extra Fine Nib at Anderson Pens is only $37.60!
4.  A HUGE Handcrafted Soy Candle from Eco Candle for $31.00
5.  A Frosted Glass Bracelet by KJK of New York at the Bergstrom Mahler Museum in Neenah.  This bracelet is so pretty in person!!!  You can get this for only $31.00.
6.  Our most popular salad dressing combinations, Blood Orange Olive Oil and Strawberry Balsamic Vinegar, and Persian Lime Olive Oil and Black Cherry Balsamic Vinegar from The Olive Cellar for $30.00.
7.  Friendship Wall Plaque From Wisconsin Goods for $18.95 
8.  A Gift Card to the Aspira Spa – which is an all day affair!  We have been here before (its at the Osthoff Resort) and it was Ah-mazing!  Anyone would love to have this as a gift!
9.  Handcrafted "Lake Wisconsin" Pillows – 18″x18″ pillows – cover made of white colored denim material. Painted design (round life preserver) on the front. Velcro closure on the back – easy removal for any cleanups. Handmade by Lori.  They are $39.95 at Three Bats In The Belfry.
10.  This gorgeous candle holder from the Frank Lloyd Wright – Taliesen Store.  Adapted from the wood ceiling grille Wright designed in the Frederick C. Robie House (Chicago, Illinois, 1908-10).  This is $32.00
11.  A Bath Bomb Sampler from Good Earth – Includes  Lavender, Sweet Basil Vanilla and Tea Tree Oatmeal for $18.00
12.  All natural lotion sticks from Queen Bee in several different scents.  I love these for in your purse or for travel – only $12.00 Each.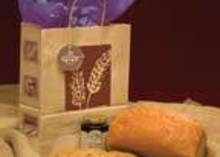 13.  Our most popular combination includes a loaf of Honey Whole Wheat, six giant cookies, and a jar of gourmet jam presented in a gift bag for $20.95 at Great Harvest Bread.
14.  16 of our award-winning, artisan truffles in our signature foil stamped box with coordinating ribbon. The ultimate gift for clients, customers, family and friends from Infusion Chocolates for $34.95.
15.  A class at Dongzhu Pottery Store in Madison – you can check it out through an introductory class for $35.00 – We host a 90-minute introductory ceramics class every Friday at 7 PM. Everything you need is included. It is the perfect way to get your hands dirty and learn the basics. This experience is meant to give you a feel for the potter's wheel.  Once you've done, you get to take home a cup from the studio, that the Dongzhu Pottery Team has created!
16.  Evening on State Street (Madison, WI) on Canvas with Permanent Marker – 8×10 Print for $25.00.  This makes a great gift for anyone that loves Madison or went to school there!  This can be found at Madison Artery.
17.  This hand made printed towel with birds can be found at a unique store called Zip Dang!  You can get a towel for $16.  They have several styles and options!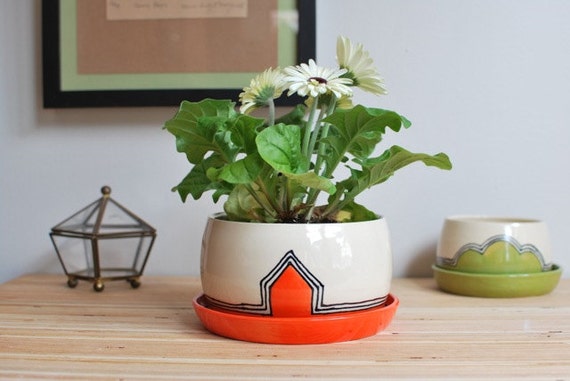 18.  A Handmade Medium Plant Hanger – this is one of our FAVES!  The colors just pop and this makes an absolute adorable bridal shower gift if you added a flowering plant!  Or Herbs!!  This is only $40.00 and made by Jackie Matelski in Madison, WI.
19.  A very handy wallet by Vessel Workshop in Milwaukee – The Vessel Workshop Wallet is built to last an eternity. This classic design is made with waterproof Cordura 1000d. Keep your daily essentials organized and within reach.  Handmade in our Solar Powered workshop in Milwaukee, WI.  This adorbs wallet costs $25.00.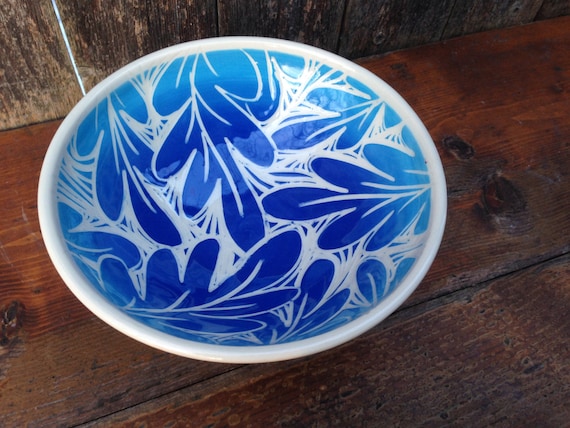 20.  Blue Oak Leaf Bowl by Jean's Clay Studio in Milwaukee – Wheel Thrown pottery bowl. The Oak Leaf design is hand drawn and carved through cobalt blue and turquoise color clay slip blended onto cream colored stoneware. High gloss glaze finish. No stamps, stencils, or molds are used.  This beautiful, single serve bowl is $28.00